posted 02 Jan 2018
Following the progression of its Screenings in the Ballroom programme, Westlands is excited to be offering visitors a chance to experience the work of critically-acclaimed companies – such as the RSC, National Theatre and Royal Opera House – right here in South Somerset.
To date we've presented encore screenings of various highly-acclaimed productions such as The Audience (National Theatre), Giselle (Royal Opera House) and Hamlet (RSC) to name a few.
On Tuesday 9 January we present the RSC's Othello, directed by Iqbal Khan and starring Hugh Quarshie and Lucian Msamati – Mr Msamati being the first black actor to play the role of Iago for the RSC. The production received rave reviews being hailed as "a familiar tragedy from a totally fresh perspective" by The Guardian and "electrifying" by The Telegraph.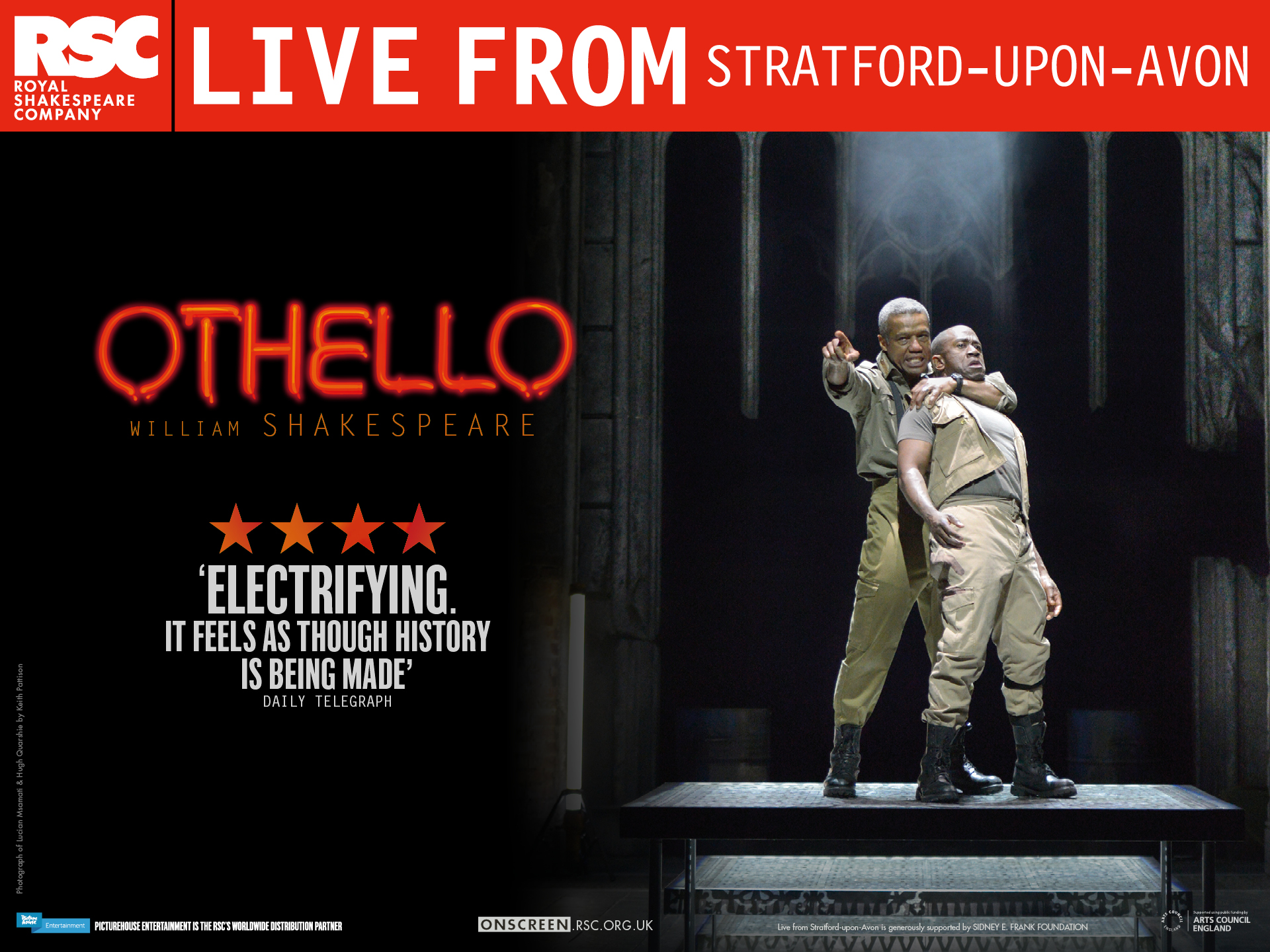 Westlands Entertainment Venue boats a fantastic feature film and dance/theatre encore screening programme set within the relaxed atmosphere of our screenings layout in our stunning Ballroom. Thirty-six sofas plus a number of individual tub chairs make our screenings extra special providing customers with the very best comfort during their visit.
So why not try one of our comfy sofas? Enjoy free parking, free wifi and a range of snack and hot and cold drinks at your beck and call.
The RSC's Othello is presented on Tuesday 9 January. To book your Screenings in the Ballroom tickets or for more information about what other titles are on offer visit the Screenings section of our What's On Page or by calling the Box Office on 01935 422884.