posted 30 Jun 2017
The first ever Somerset Gin Festival takes place at Westlands on Friday 21 & Saturday 22 July. With over 100 different gins to try, masterclasses from industry experts, fantastic food, live music and a great atmosphere this is the perfect summer festival for you and your friends.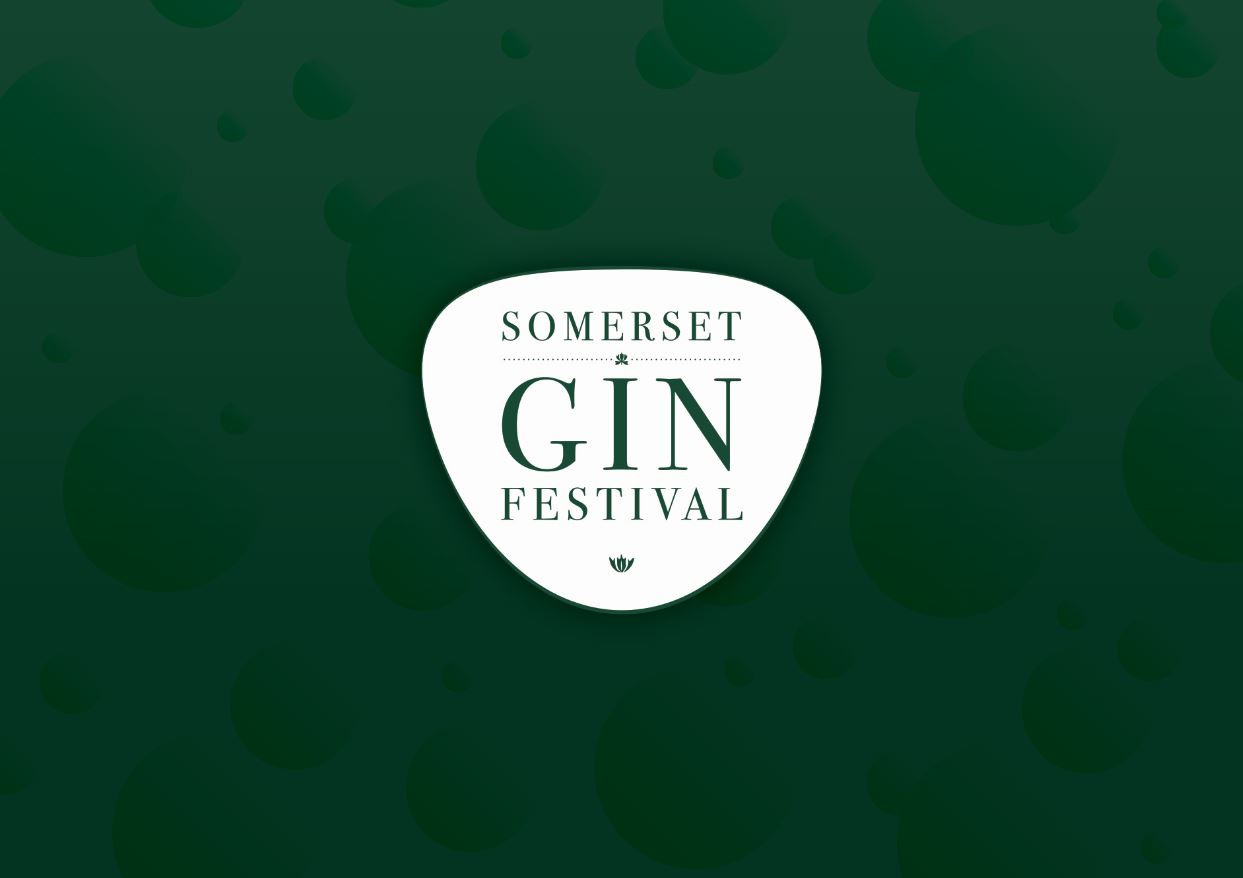 Ahead of the first Somerset Gin Festival we've scoured the internet and found you our top ten gin cocktail recipes to get you ready for the Somerset Gin Festival.
1. French 75
Party time! This one uses smaller amounts of spirits to allow the fizz flavour to flourish.
Ingredients:
10ml gin
10ml orange liqueur
10ml lemon
5ml sugar
Fizz if your choice.
Method:
Mix the gin, orange liqueur and lemon juice in a flute and top with chilled bubbly. Continue to party like it's 2099.
2. Ginger Fizz
Peppery, spicy & refreshing.
Ingredients:
3-4 thin slices of ginger
50ml gin
Dash of ginger beer
2tsp caster sugar
Squeeze of lemon
Method:
Slightly bruise the sliced ginger in the bottom of a highball glass, add your gin and sugar, mix with the ginger then add lots of cubed ice. Add 2 squeezes of lemon and top up with ginger beer. Garnish with a slice of lime.
3. Elderflower Collins
Fresh and fruity. If you're not up for making your own elderflower cordial you can buy it from most big supermarkets.
Ingredients:
50ml gin
20ml lemon
10ml sugar syrup
10ml elderflower cordial
Soda to finish
Method:
Shake up the gin with the lemon, sugar and a dash of elderflower cordial. Pour over rock ice and lengthen with sparkling water. Decorate with a sprig of your favourite herb. If you're feeling like a true vagabond then top with sparkling wine to make an Elderflower Royale.
4. Negroni
Italians believe you need to drink three of these before you begin to enjoy them (not in one night though).
Ingredients:
25ml gin
25ml vermouth
25ml Campari
1 orange
Method:
Pour the gin, sweet vermouth and Campari into your favourite rocks glass over ice. Stir it down to your preferred taste. Then, zest the orange with true Italian flair over the glass and add the citrus to the potion. Forget minutes – you can make this in seconds...
5. Martini
Stirred NOT shaken.
Ingredients:
60ml gin
Vermouth to taste
Your chosen garnish
Method:
A Martini all about personal preference. The key elements to success are ensuring your vermouth is fresh, and the garnish is appetising. Stir your required amount of gin (here I've used 60ml) with however much dry vermouth you like: the more you use the more herbal it will be. Stir to taste – it's about finding the perfect dilution. Don't be afraid to garnish your masterpiece with something that might seem peculiar either – personally I take two pickled onions. Ensure your glass is frozen and the liquid smooth. James Bond, who?
6. Fogcutter
Tiki-style. This one has a quadruple booze hit. You can buy almond syrup online – the most common brand is Monin, which is used to flavour coffee as well as cocktails.
Ingredients:
20ml gin
20ml brandy
20ml rum
40ml orange juice
20ml lemon juice
15ml almond syrup
5ml sherry
Method:
Combine the gin, brandy, rum, freshly-squeezed orange and lemon juice then add the almond syrup to really funk things up. Shake well and add the touch of sherry to top. Garnish with anything fun you can lay your hands on and serve tall over ice.
7. Southside
Also known as a mojito, gin-style.
Ingredients:
50ml gin
20ml lime
15ml sugar syrup
6-8 mint leaves.
Method:
Drop the gin, fresh lime juice, sugar syrup and the mint leaves into your shaker then get your arms moving. Fine strain it into a posh Martini glass that's been chilled. Hold the ice. Garnish with one slapped mint leaf.
8. Ruby Cooler
A cocktail with a festive feels, that's equally welcome on a summer evening.
Ingredients:
50ml gin
100ml cranberry juice
Splash ginger beer
Raspberries
Method:
Fill a highball glass with ice, pout over the gin and cranberry juice and top up with ginger beer. Garnish with fresh raspberries or a wedge of lime.
9. Tom Collins
If you love gin but find yourself bored of gin and tonics, turn to the Tom Collins; there's few drinks more refreshing on a sunny summer afternoon.
Ingredients:
50ml gin
1tsp sugar
25ml lemon juice
Splash of soda
Method:
Mix your gin and sugar and add your lemon in a cocktail shaker with ice. Shake, then strain into an ice-filled Collins glass. Top with soda to taste and garnish with a lemon slice.
10. Gin Spritz
Deliciously refreshing - awesome for drinking outside!
Ingredients:
Juice of one lime
4-6 mint leaves
1tbs sugar
1 shot gin
Prosecco
Method:
Mix the lime, mint, and sugar together. Transfer to a cocktail shaker with ice and the gin. Shake until chilled. Pour into a chilled glass and finish with prosecco.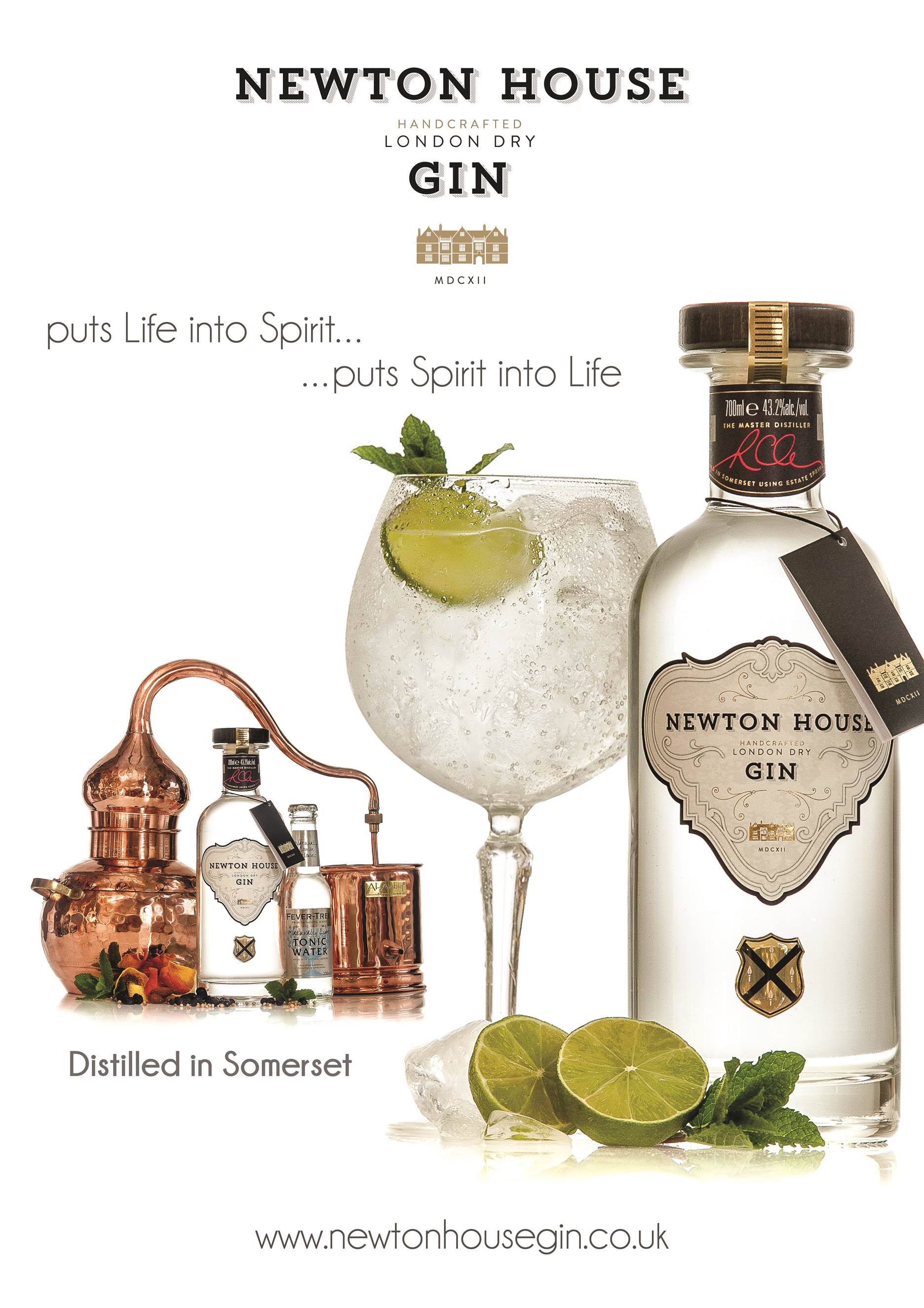 Newton House Gin
Official Sponsors of the Somerset Gin Festival
The Somerset Gin Festival takes place on Friday 21 & Saturday 22 July. Tickets are required for entry to each session where you'll then be able to purchase tokens to exchange for gin measures.
For more details and to book your tickets visit our Festivals page.