posted 29 Sep 2017
Marketing Assistant, Lucy Kneller, chats to Jinkx Monsoon.
When the talk in the office turns to discussions about our favourite TV shows, ours regularly features the latest news and gossip from RuPauls Drag Race. For those that don't know this is a reality TV show along the lines of Britain's Next Top Model except this is all about the world of Drag Queens. Fourteen Queens battle it out in a series of weekly challenges (and cat walk appearances) to win the chance to be crowned America's next drag superstar. The morning that we discovered that Jinkx Monsoon (winner of series 5) would be bringing her show to Westlands we were all incredibly excited.
Jerick Hoffer was born in September 1987 in Portland Oregan. He is a professional performer having graduated from the Cornish College in Seattle with a degree in performing arts, which he graduated with the highest level of distinction. Knowing he wanted to do drag from a very young age Jerick entered a "Queer Prom" at his local queer teen centre as the Queen of Hearts.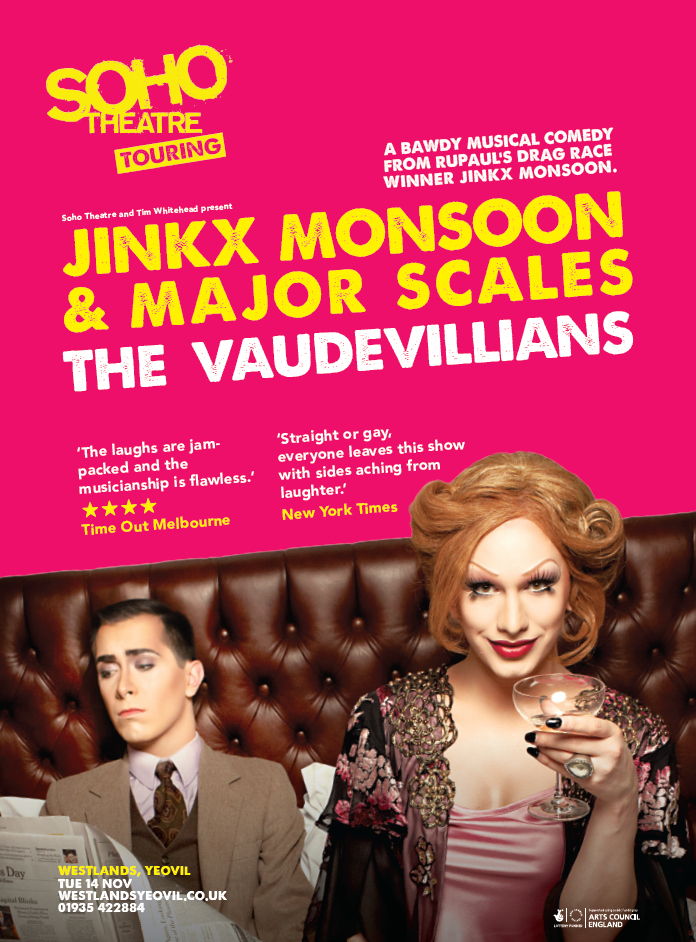 The creation of his alter ego Jinkx Monsoon had begun. Having had the nickname Jinkx for a long time at the queer teen resource centre he frequented in Portland he adopted it as his new first name. Edina Monsoon (Jennifer Saunders character in Absolutely Fabulous) was a huge influence on Jerick's drag and his sense of humour so in homage he adopted the name Monsoon – thus Jinkx Monsoon was born! Influences for her character come from films such as Death Becomes Her - where we see the extreme limits women can go to in the name of vanity, power, youth and beauty – and all the Disney villains he grew up watching. There is also an influence much closer to home – his mother who raised his brother and himself as a single parent.
In my job here at the theatre I was able to interview Jerick before his arrival in Yeovil and I have to admit I was more than a little star struck!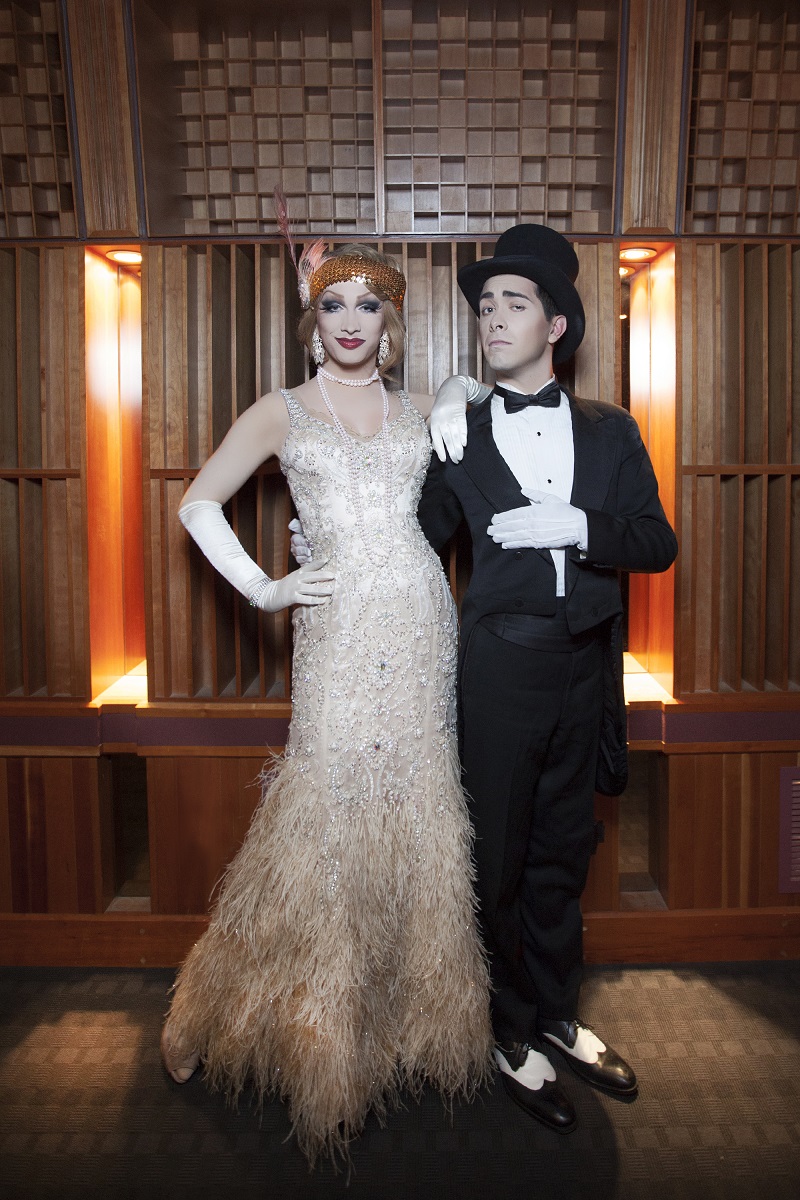 It turns out it takes Jerick around 2 and half hours to transform into Jinkx and his highest shoes are about 8 inches!
When asked about his most expensive dress…Jinkx replied "I had a crystal beaded gown with ostrich feathers that was confiscated when I first entered Australia. I didn't know about the strict quarantine laws….I never saw that dress again. I miss her."
Being on Ru Paul has given Jinkx the drag career she always wanted but in a streamlined timeframe! Jerick was always very determined that this would be where his career would go. He takes a lot of pride in representing the underrepresented; although he was an awkward and odd ball child he has grown to be confident in the ways he expresses himself. Staying true to himself, he had to deal with bullies at school but instead of running away he took the power away from them by standing for school council and winning. In every episode of Ru Paul, Jinkx could be heard saying his famous mantra "Water off a duck's back".

When asked about where he sees the future of drag going, Jerick says "Anyone of any gender can express themselves and their gender in any way they see fit. Gender is a social construct, but it should be defined by the individual."
If you love the spectacle of theatre and enjoy trying something different you will love this show. Jinkx Monsoon is bringing her show The Vaudevillians to Yeovil on Tuesday 14th November. From a cabaret style set up in the auditorium you will be able to sit round a table with your friends, have some drinks and snacks and enjoy a fun-filled hilarious evening of pure entertainment.